Kennywood School Picnic Day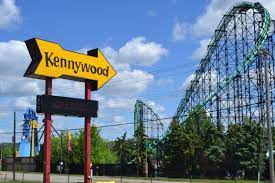 ---
Kennywood has selected Saturday, June 11, 2022 as the New Brighton School Picnic Day! Kennywood will be offering reduce priced tickets to be used on June 11 or any day throughout May and June.
The 2022 School Ticket price will be $29.99 + processing fees for tickets purchased online using our school district's promo code. These prices are more than a 50% savings on the full-price weekend admission of $65.99. Tickets will be valid any operating day in May or June. Tickets will expire June 30, 2022.
With the launch of Kennywood's new website, the process for purchasing online tickets will look different this year. Below is a quick step-by-step guide for using the promo code on the website. Promo Code = NEWBRIGHTON
Visit www.kennywood.com and follow the instructions below.
Click on the BUY TICKETS tab on the home page, and select TICKETS from the dropdown.
Click on the orange BUY NOW button on this page.
In the top left corner, select PROMO CODE. A box will appear where you will enter your district's promo code. Our Promo Code is NEWBRIGHTON
Once entered, click SUBMIT.
Select the number of tickets you would like to purchase, and click NEXT.
You must select a date to visit. Surcharges may apply if tickets are used on a different date other than selected. School picnic tickets are not valid after June 30, 2022.
Follow all remaining prompts to purchase your school picnic tickets.